Серебряная Свадьба (21+)
Jun 10th 7:30 pm - 11:30 pm

Rosehill Hideout - 8544 122nd Ave NE, Kirkland, WA 98033
Онлайн билеты. Вход 21+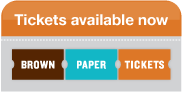 Они играют в барах размером со шкаф и на гигантских опен-эйрах. Их музыка звучала с высоты Эйфелевой башни и на борту подводной лодки. Их любят клоуны, священники, дети и менеджеры среднего звена. Отправляясь в очередной тур, они берут с собой десятки чемоданов с реквизитом, роботов-барабанщиков, волшебные фонари и прочие удивительные устройства. Суровые панки на их концертах начинают плакать, а пациенты психбольниц – танцевать вальс.
Они дали новую жизнь термину «кабаре» и доказали, что этот жанр может быть актуальным в 21 веке.
Они – это минский кабаре-бэнд «Серебряная Свадьба».
Состав группы:
Бенька – вокал, гармошка, концертина
Джордж Пунш – гитара
Франсуа де Бош – ударные, перкуссия
Вильям Габбс – контрабас
Натали Мартес – синтезаторы, электроника
Франческа Мария Василевска – скрипка, терменвокс
Эжен Люмьер – тромбон
*** In English ***


Cabaret Band « Silver Wedding »
(Minsk, Belarus)
Сabaret band «Silver Wedding» is a vivacious musical and theater group formed in 2005. A dashing company of guitar, bass, trumpet, trombone, violin, concertina and drums treats the audience with an unusual mix of French chanson, Dixieland, country music, Russian folk music and Latin rhythms in the manner of cabaret orchestra. In all concert adventures the musicians are accompanied with numerous suitcases packed with circus and kitchen utensils, bottles of various shapes and content, lingerie, as well as by a merciless Hound of the Baskervilles with fiery eyes, Leech Woman, robbing men blind, Ghost the Motorist, a romantic middle-aged Lady and a Man who got used to whisper. One after another, they immerse the audience in the theatrical chaos of mood.
In the band repertoire there are songs in Russian, French and German. They sound ironic, paradoxical, life-asserting, with elements of buffoonery and puppetry.
The concert geography of the band is as wide as the "authentic" French pantaloons. The whole Belarus danced to the Silver Wedding's songs. And not only Belarus ... Moscow, St. Petersburg, Kyiv, Warsaw, Vilnius, Paris, Vladimir, Stavropol, Rostov-on-Don, Taganrog, Krasnodar applauded the musicians. The cabaret band went on tour to Germany, the Netherlands, Siberia and the Urals, Ukraine. It took part in music and theater festivals: the Festival of Contemporary Performing Arts in Warsaw (2006), Empty Hills (2007, 2008, 2010) in Moscow, Metafest (2007) near Samara, Cap a L Est (2007) in Nantes (France), Jazz Koktebel (2009, 2010, 2012) in Koktebel, Ethnomecanica (2008) and Stereoleto (2012) in St. Petersburg, Slavianski Bazaar (2010) in Vitebsk, theWorld Next Door festival (2012) in Kerch, the Jula theater festival  in Munich (2009, 2010), the Festival of Contemporary Belarusian Music "Mozhno" in Moscow (2008, 2009) and Minsk (2010-2011), the Color Festival in Crecy-la-Chapelle (France, 2012).
In the bank of the band's musical experiments there is music to cinema novelties and surprising theatrical performances.
get iCal link